What is a military campground?
The U.S. military maintains a large system of campgrounds and recreation areas on military bases and properties across the U.S. Most military bases offer a camping area with RV hook-ups and/or tent spaces. Military campgrounds are part of the U.S. military's Morale, Welfare, and Recreation (MWR) - a network of support and leisure services designed for use by U.S. service members.
U.S. military campgrounds may also be called 'FamCamps'.
How do I know it's a military campground?
On map search view, military campgrounds are designated with the RV park pin. The place will be categorized as a U.S. Military Campground in list results, as shown below:

You will also see military campgrounds categorized as U.S. Military Campground on review pages on the website and apps: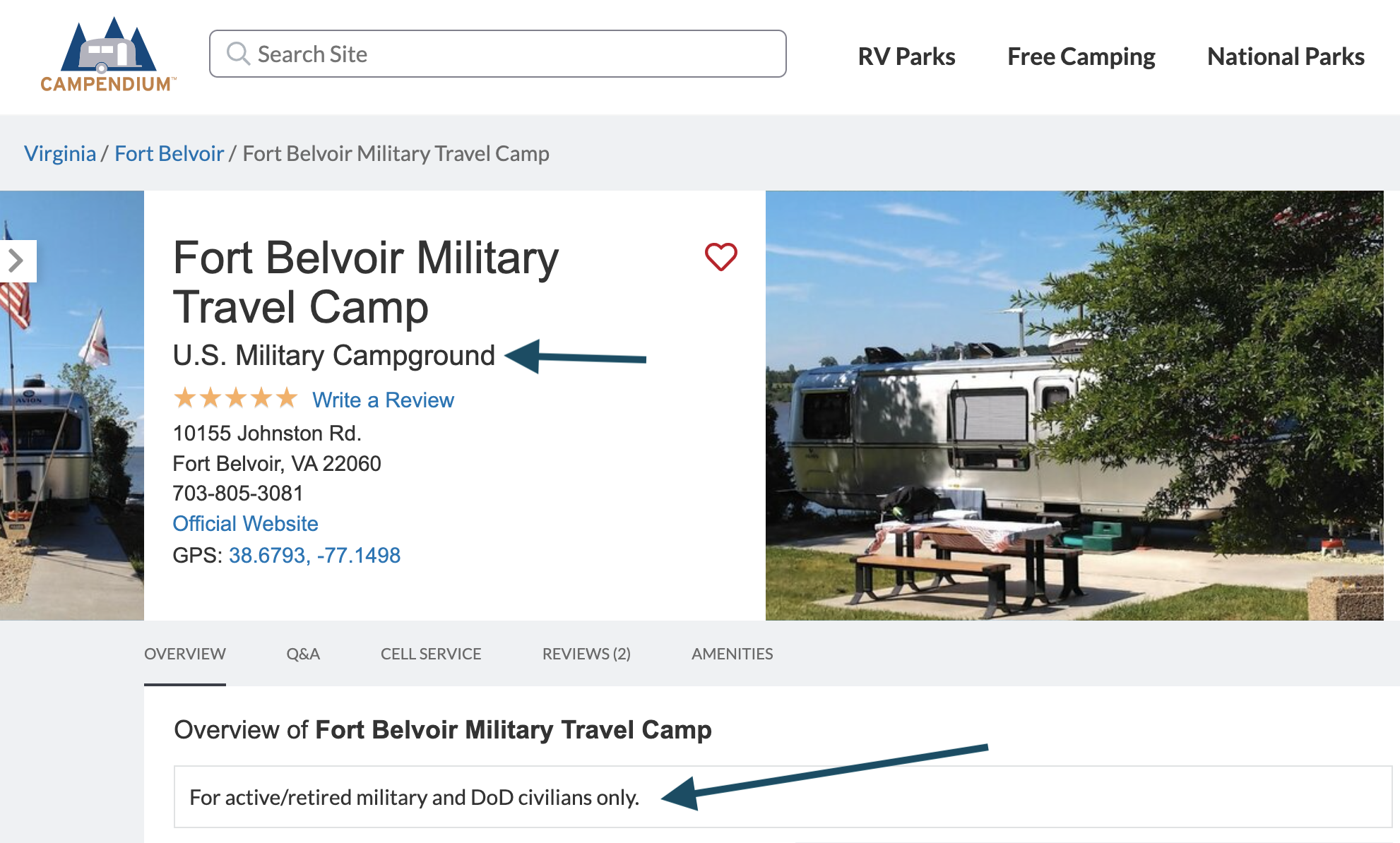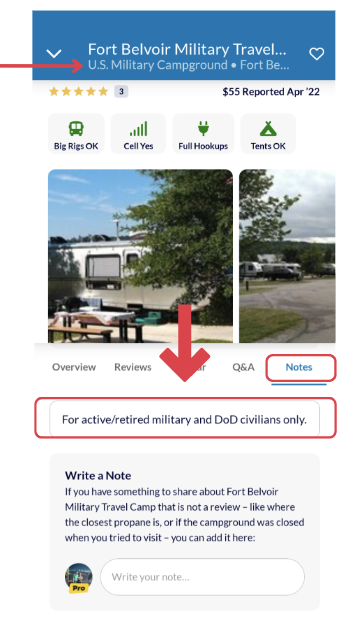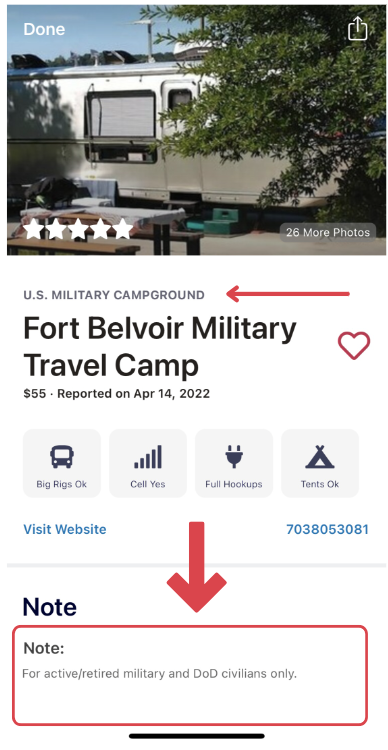 Eligibility Requirements for U.S. Military Campgrounds
When known, we note basic eligibility requirements in the Overview field of U.S. Military Campground review pages. We always recommend contacting the location directly to confirm specific eligibility requirements, as eligibility can vary.
Military bases often have their own specific rules on eligibility for use of their campground. Generally, you need to be:
an active duty military member or the spouse of an active duty military member
a military retiree or spouse
a National Guard or Reservist
a 100% service-connected disabled veteran.
a surviving family member of service members killed in action who have access to other benefits like healthcare
a medical retiree or immediate family member
Some bases also permit active or retired Defense Department civilian workers. Others allow the guests of ID card holders to use the campground.
If you believe you may be eligible to utilize a military campground but are not certain, it is always best to call the base or campground. Specific eligibility rules can also sometimes be found on the campground's official website if available.
Filtering For U.S. Military Campgrounds
If you are interested in finding military campgrounds, you can use the filter for U.S. Military Campground while using the Campendium website. (Not yet available on the app!)
Select 'More Filters' > Categories > U.S. Military Campground: