First, make sure you are using the correct login option!
If your account was created with or has been connected to Roadpass be sure you're using the Roadpass Login.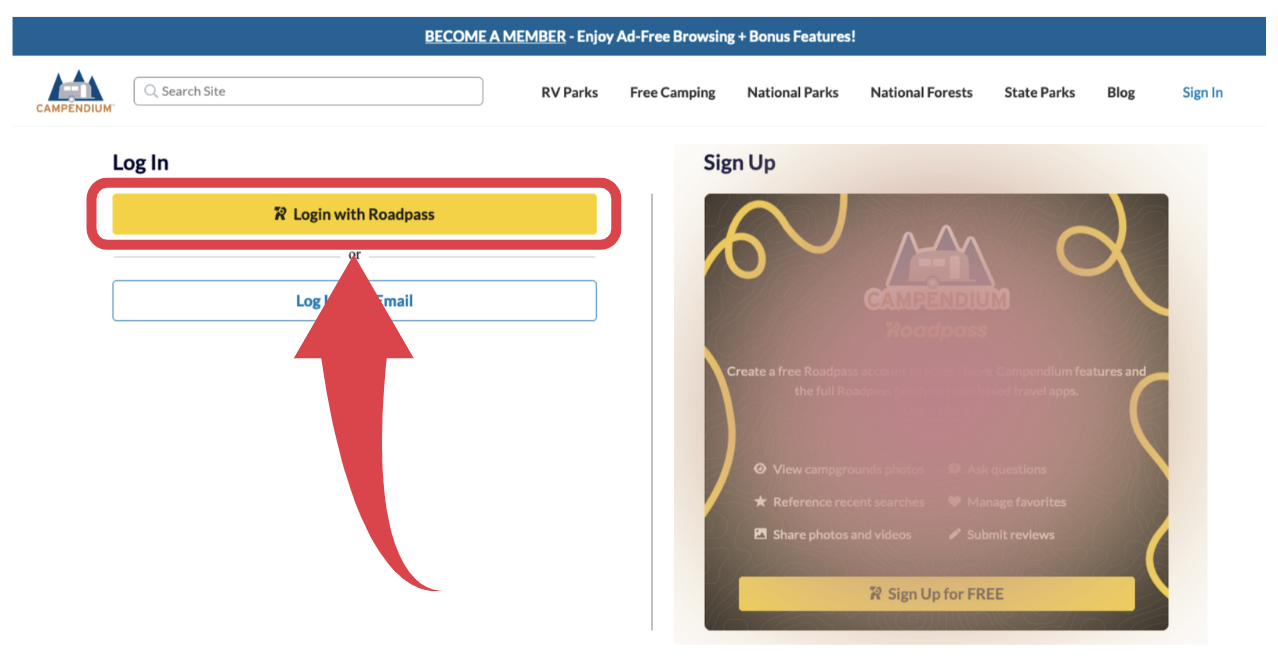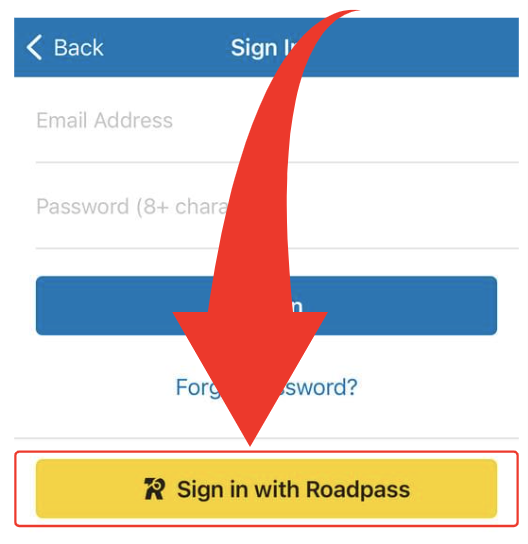 If your account was created prior to December 15th, 2021, it may not yet be connected to Roadpass. You can use either the Log in with Email option to access your Campendium account, or connect your account to a Roadpass by selecting the Login with Roadpass option.
Email or Password is Incorrect
If you receive an error that your email or password is incorrect, you can request a password reset for your account. This reset will be emailed to you, so please be sure to check your spam or junk folder if you don't see the reset password email land in your inbox shortly after requesting it.
With Roadpass
If you use Roadpass to sign in and you receive an error message on the Roadpass sign in screen, you can click the link in the red error at the top of the page or the "Forgot your password?" link below the password field.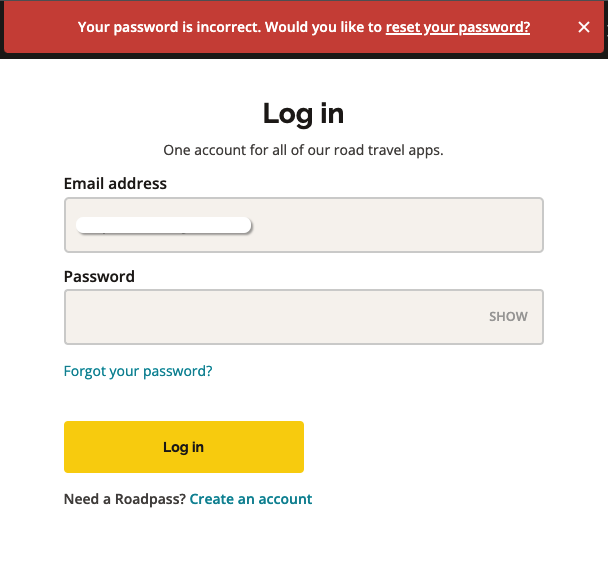 Without Roadpass
If you have not yet connected to Roadpass, then you can click the "Forgot password?" link at the bottom of the Campendium email and password fields after you select 'Log in with Email'.