If you like what you see on a Campendium review page, click the heart next to the campground, RV park, or camping area's name.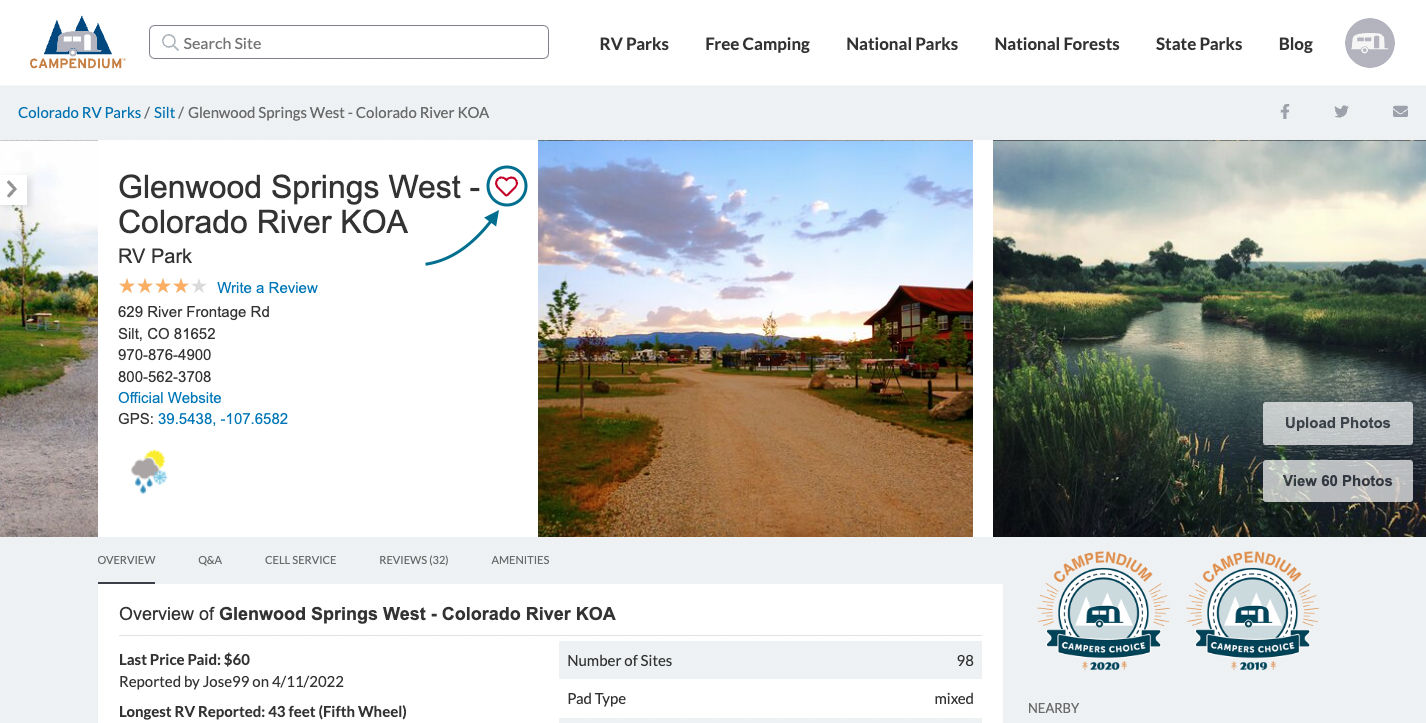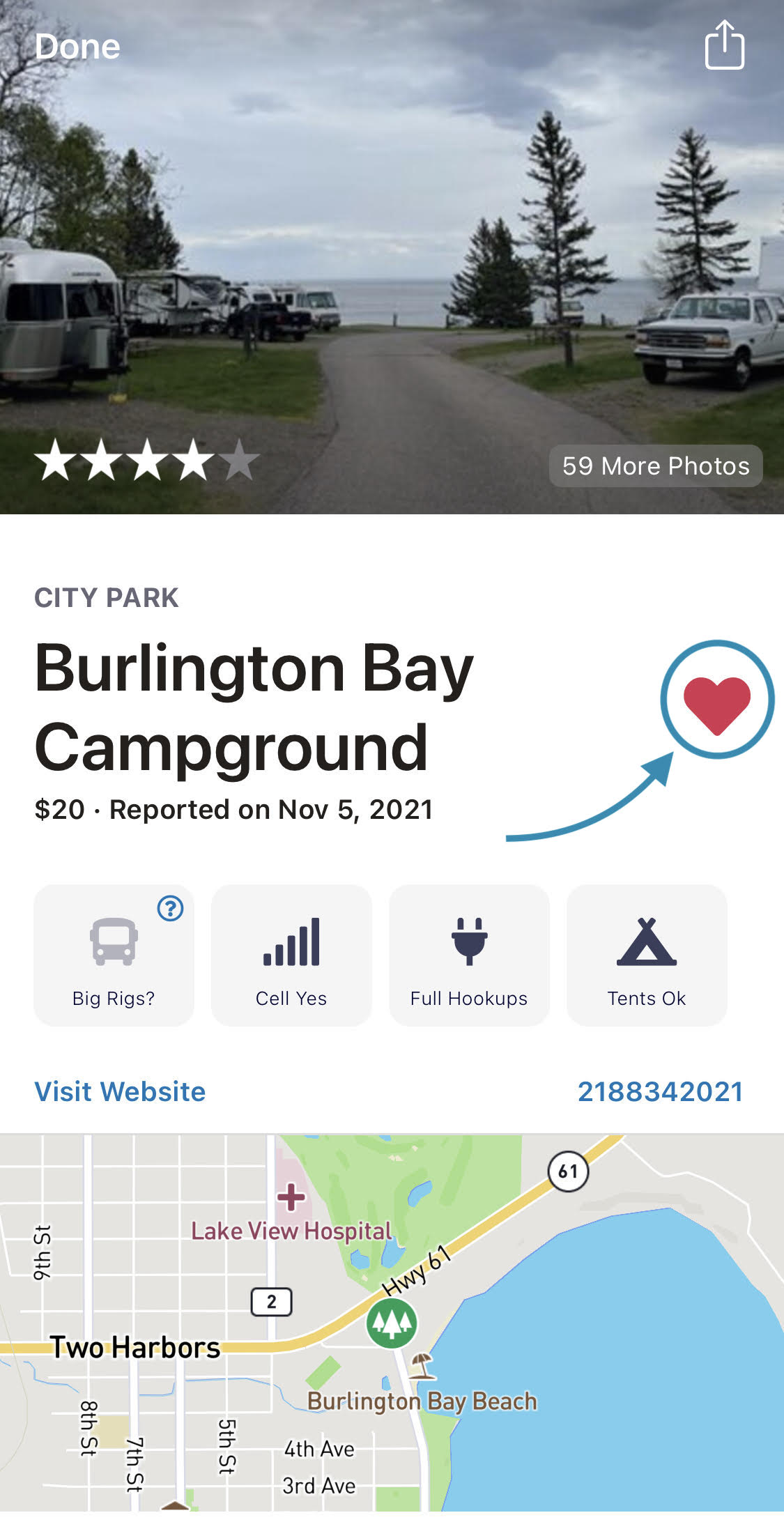 After saving a location, you'll be able to easily find it under the 'Favorites' section of your profile page on the website, and under the Favorites list while using the iOS app. Roadpass Pro members can also see their favorites on the map when searching on the Campendium website or iOS app by using the favorites filter.
You can learn more about how to view your favorites, and use the favorites filter if you're a Pro member, here: View Your Favorite Campgrounds
Favorites are not yet available on the Campendium Android app. We hope to roll out Favorites to Campendium Android soon!