Welcome to Campendium!
Campendium is the leading campground listings and review site, focused on a diverse community of recreational campers and full-time travelers. Campendium features reviews, free camping, dump station locations, campsite photos and RV travel blogs allowing you easily compare campgrounds and share your best camping sites.
When you open the Campendium website you'll see search options so you can jump into finding a great campsite if you already know where your adventure will take you!
Learn more about searching for a place to camp on Campendium!
At the top of the website, you'll see links to jump to Best Of Camping pages for RV Parks, Free Camping, National Parks, National Forest, and State Parks. You'll also see a link to the Campendium Blog, where we share camping information, tips, and news.
If you're signed into your account, you'll see your profile icon at the top right of the page. Click this icon to go to your profile where all of your reviews, photos, favorites, settings, and subscription information can be found.

As you scroll down the homepage you'll see this week's top rated campgrounds as reviewed by the Campendium community!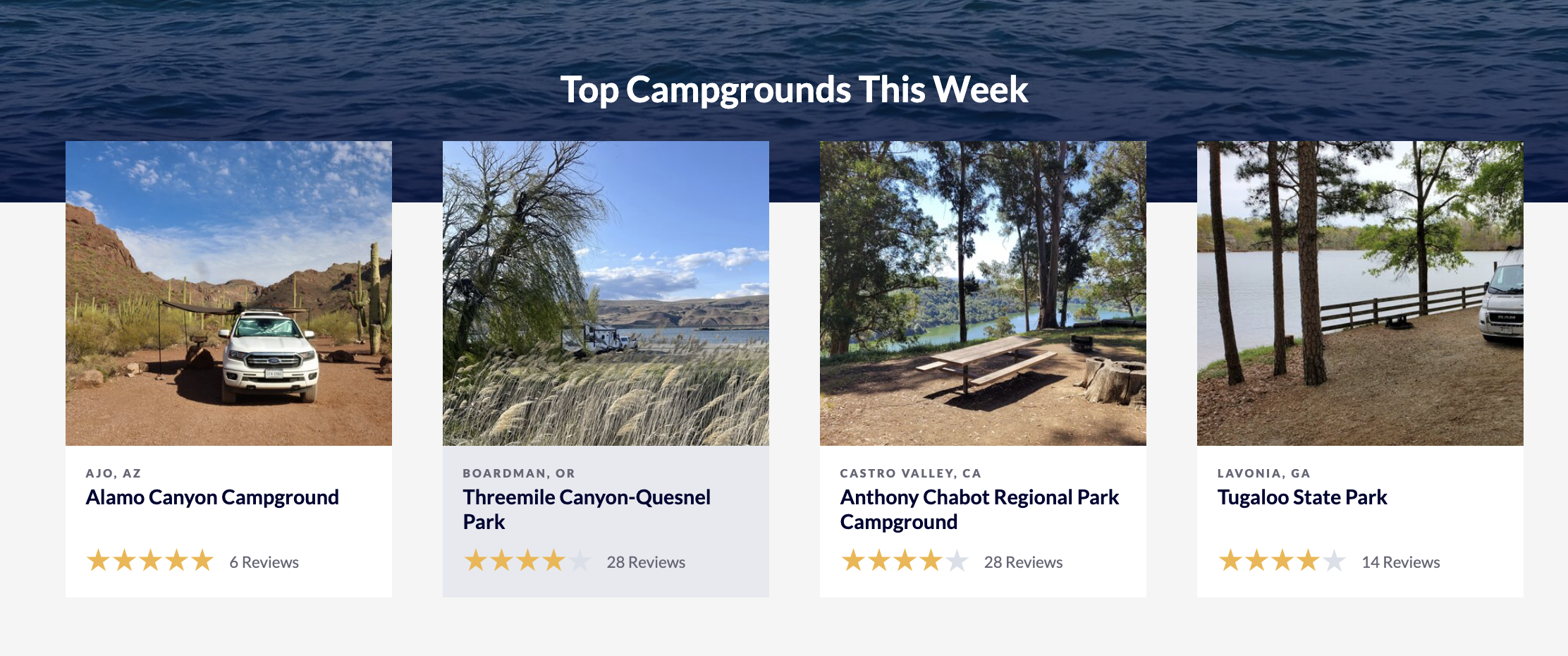 You'll then find Camping News with a link to explore more stories and information on the Campendium blog.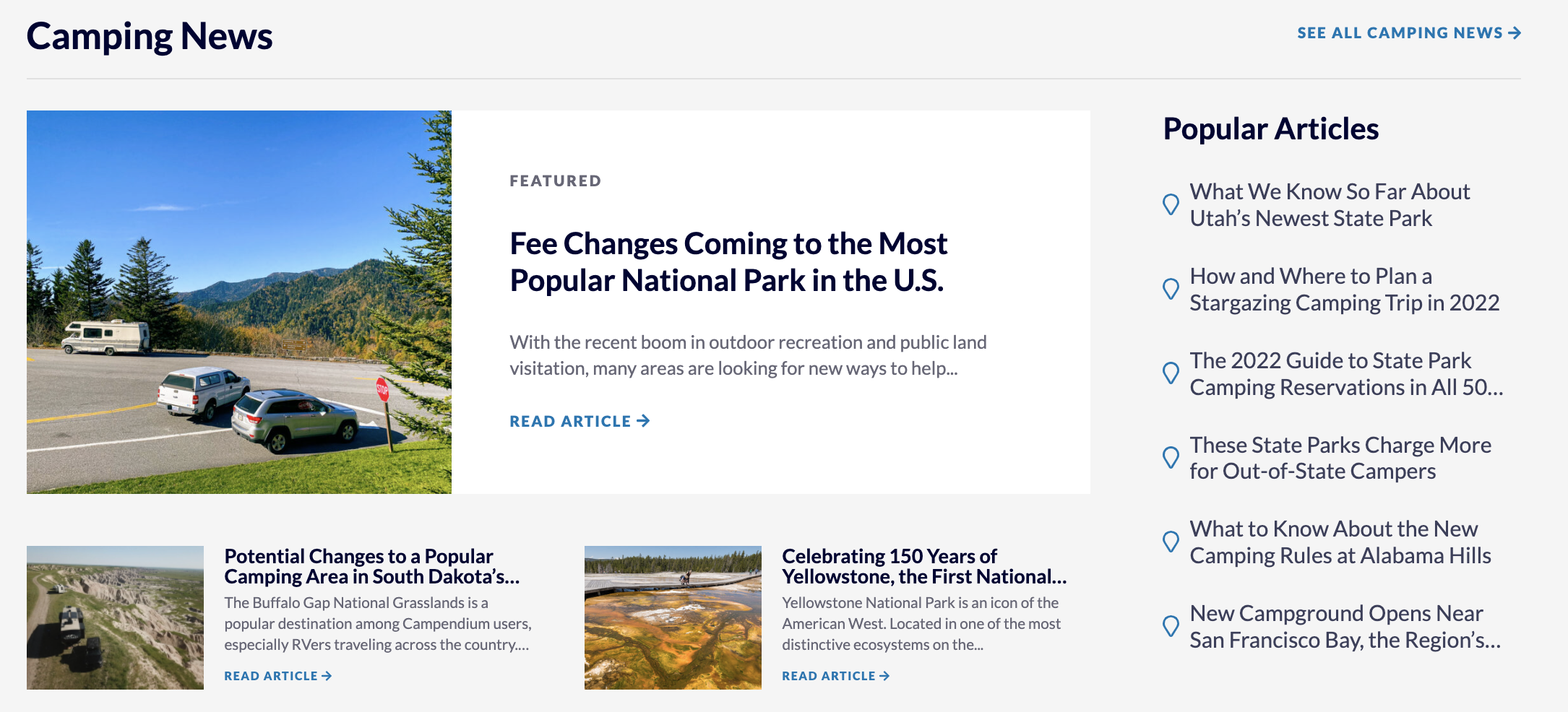 If you're ready to subscribe to the Campendium email list or follow Campendium on social media you'll find ways to subscribe on the website homepage. Give us a follow to keep up with news, see featured camping locations, and learn about promos!

Did you know Campendium has a YouTube channel? We feature our top videos on the website homepage, but you can find a full library of videos over on the Campendium YouTube channel.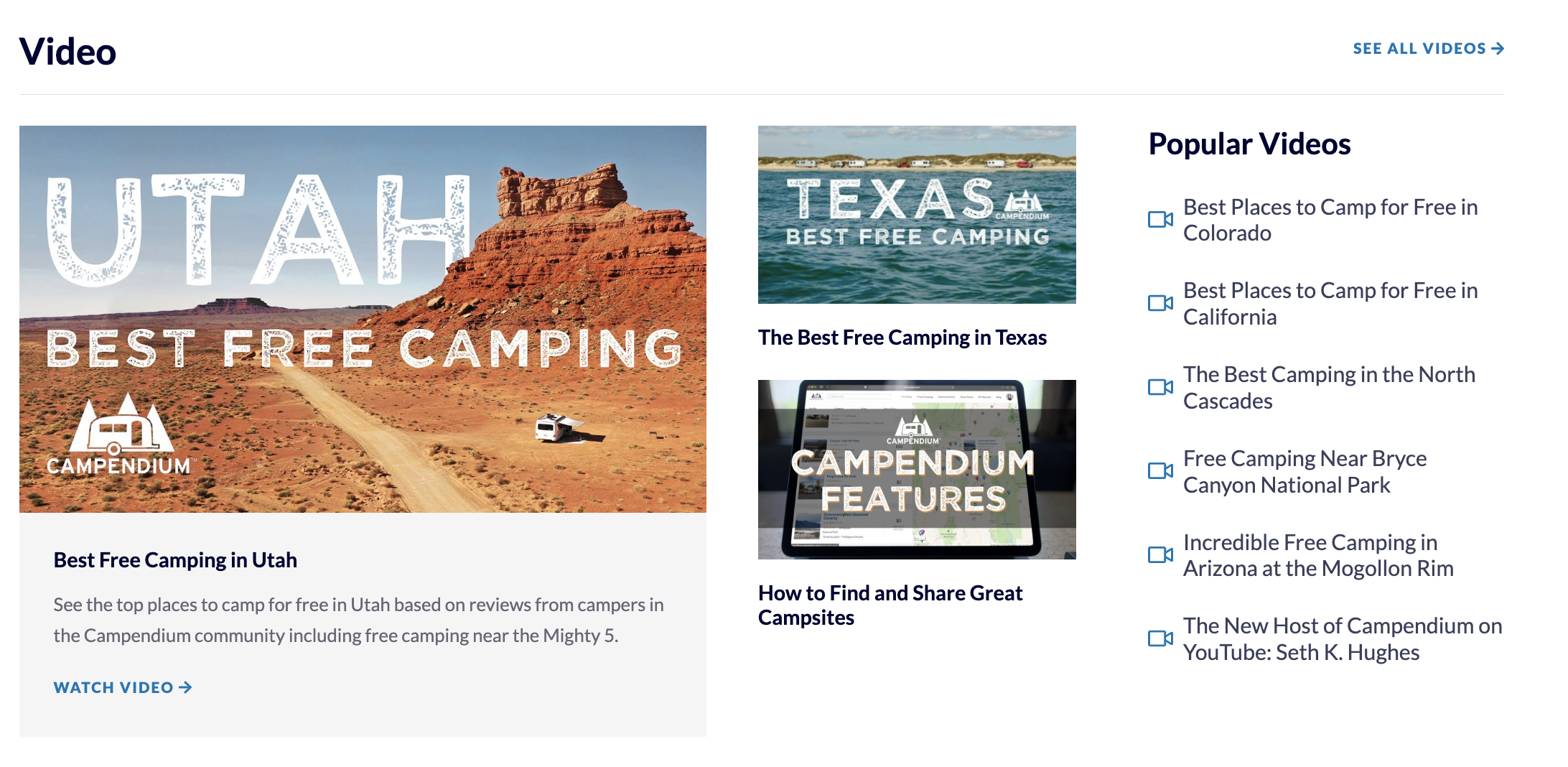 If you're looking for recommendations of the best camping gear on the market, you'll find Gear Guides on the homepage. Many of these guides are curated by Campendium community members!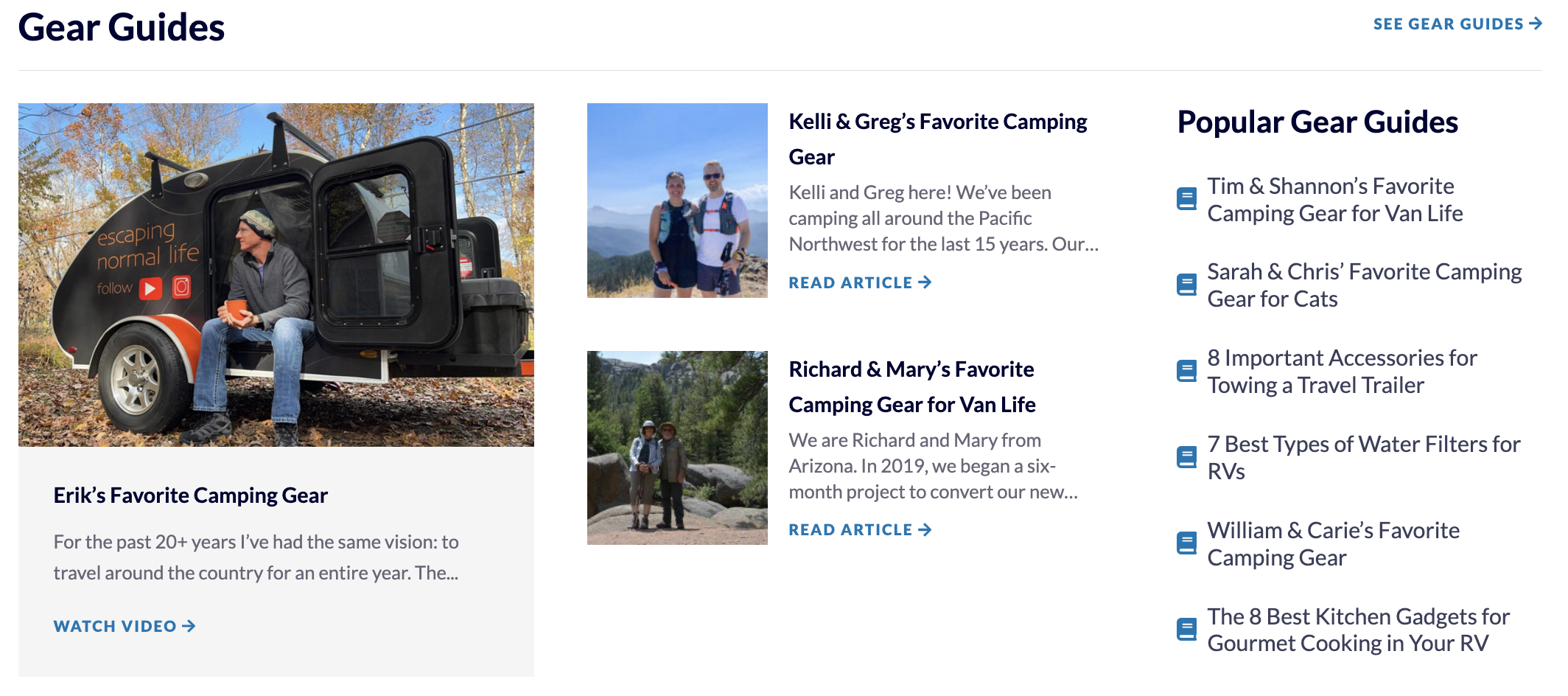 Recently posted reviews update in real-time to the Campendium homepage. While the five most recently posted reviews are shared on the homepage, selecting 'Read more campground reviews' beneath those will open a page where you can read endless reviews!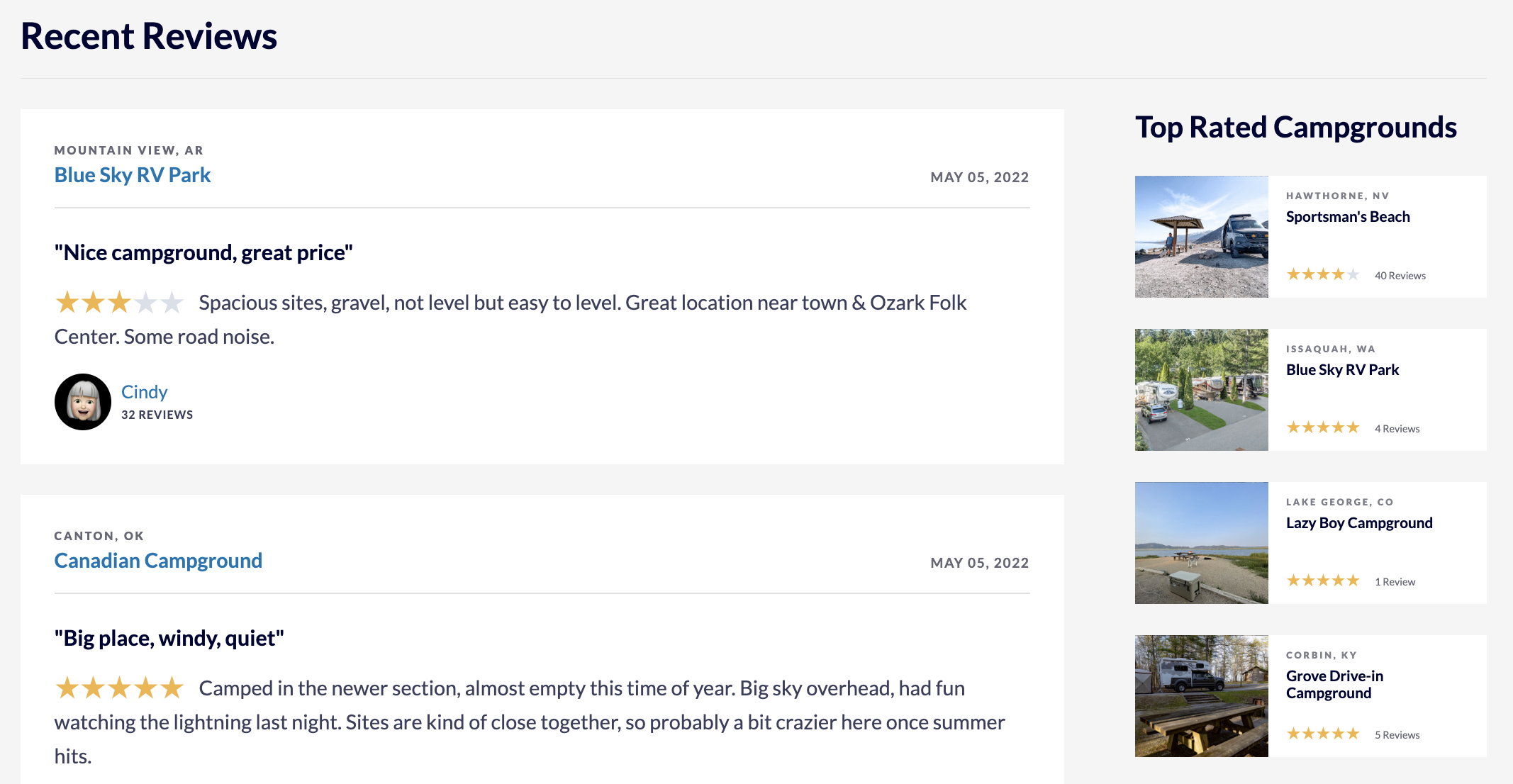 If you're ready to post your own review, check out our tips in our guide for Writing a Review
Want to learn more?
This short tutorial video highlights some of the top features on the Campendium website. See how to browse campsites and sort them by rating, category, price, or amenities. Find free camping locations and view detailed maps with cell phone coverage and public land overlays!
Now that you've got an idea of what you can do on Campendium, check out the other articles in this section to learn more about how to browse review pages and contribute to the community with your own reviews, photos, and more!